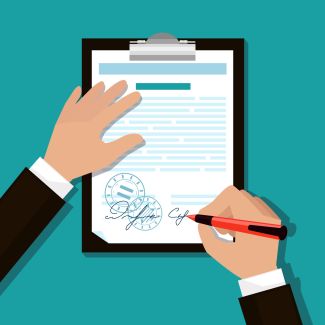 Signing contracts correctly is important, not just as a matter of dotting i's and crossing t's. How a contract is signed can affect whether it's enforceable and who's on the hook. Here's a basic "how-to" on signing contracts.
The correct legal persons should sign the contract
Only legal persons are parties to contracts. Legal persons can be humans (which are legally known as "individuals") or corporations, limited liability companies, and other entities. As a general rule, if an entity wasn't formed by filing a document with the Secretary of State, individuals are going to be on the hook for its contracts.
{ 99 comments }