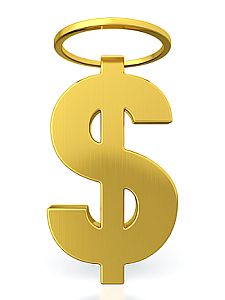 Are you thinking about investing in a startup company for the first time? If so, such topics as preferred stock, convertible notes, and dilution might sound like startup hocus pocus, but you'll want to know what they're all about.
In this post, I provide an introduction to several concepts that you should understand before entrusting your hard-earned cash to the founders of what might — or might not — be the next great thing. This post is a basic introduction to angel investing, which covers concepts common to most angel investments.
Startup investments are speculative and illiquid
True to my lawyerly training, I'll start with the warnings: The first thing to know about investments in startup companies is that they are speculative. Many startup companies fail. This is true of those that gain early traction and successfully raise money from angel investors and venture capital firms, as well as those that don't. When such enterprises fail, people who've invested in them can expect to lose much or all of their investments. So you probably don't want to invest the kids' college fund in startups.
{ 1 comment }