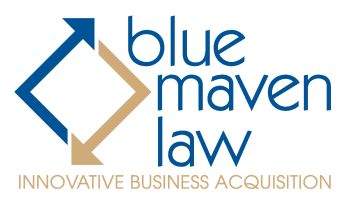 I announced Wednesday that I'm launching Blue Maven Law, LLC, a boutique law firm that will focus exclusively on small business mergers and acquisitions, while remaining with Evans & Dixon, L.L.C.
This post explains why I decided to start my own firm and what I hope to accomplish.
It's no secret that the legal services industry is undergoing significant changes. The prevailing law firm model is under tremendous pressure: A number of well-known firms have folded. Experienced and effective lawyers have found themselves out of a job and looking for work. Equity partners have been de-equitized. Non-equity partners and associates have been fired. Secretarial ranks have been thinned. This is the result of the recent deep recession; it's also the result of business reality forcing itself upon a reluctant profession.
{ 7 comments }